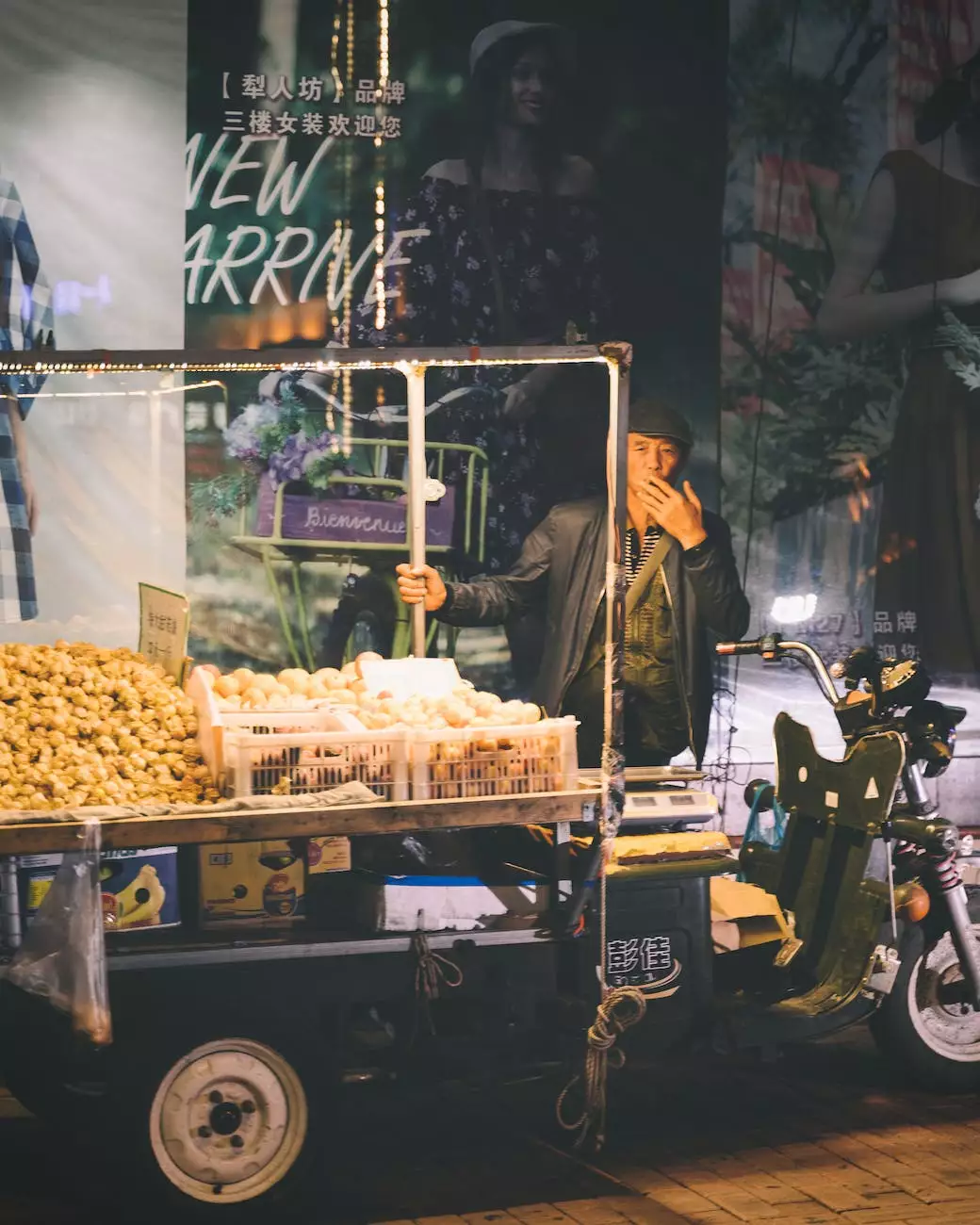 Transform Your Vehicles into Powerful Marketing Tools
Welcome to the world of ATM Marketing Solutions, your premier provider of exceptional vehicle graphics and wraps in Mableton, GA. We specialize in helping businesses turn their fleet of vehicles into eye-catching, memorable, and effective marketing tools that drive brand awareness, increase visibility, and leave a lasting impression on potential customers.
Why Choose ATM Marketing Solutions?
As a leading provider in the business and consumer services industry, with a focus on website development, we understand the importance of a strong online presence and effective marketing strategies. With our expertise in vehicle graphics and wraps, we offer a unique way to promote your brand and differentiate your business from the competition.
High-Quality Vehicle Graphics and Wraps
When it comes to vehicle graphics and wraps, quality is key. At ATM Marketing Solutions, we take pride in delivering top-notch solutions that exceed expectations. Our team of highly skilled professionals utilizes state-of-the-art technology, premium materials, and meticulous attention to detail to create visually stunning and durable graphics and wraps that stand the test of time.
Custom Designs Tailored to Your Business
We understand that every business is unique, and that's why we offer fully customizable designs to meet your specific requirements. Our talented designers work closely with you to understand your brand identity, target audience, and marketing goals. Whether you need a full vehicle wrap or eye-catching graphics, we have the expertise to bring your vision to life and ensure your vehicles make a powerful statement on the road.
Endless Possibilities for Branding and Promotion
With ATM Marketing Solutions, the possibilities for branding and promotion are endless. From vibrant vehicle wraps with stunning imagery to professional logo placements and contact information, we help you create a cohesive and impactful message that communicates your brand's values and attracts attention wherever your vehicles go. Whether you're a small local business or a large corporate enterprise, our solutions can be tailored to suit your needs.
Benefits of Vehicle Graphics and Wraps
Investing in vehicle graphics and wraps from ATM Marketing Solutions offers numerous benefits for your business. Here are just a few reasons why you should consider this powerful marketing tool:
Increased Brand Exposure
Your vehicles are seen by countless people every day as you drive around Mableton and beyond. By transforming them into mobile billboards, you have the opportunity to significantly increase brand exposure. Whether you're on the highway, parked outside a client's location, or simply driving through busy city streets, your branded vehicles will capture attention and generate awareness without any additional effort.
Cost-Effective Advertising
Compared to traditional advertising methods, vehicle graphics and wraps offer exceptional value for money. Once installed, they act as a long-term advertising solution, continuously promoting your business without recurring costs. This makes them an extremely cost-effective option for businesses of all sizes, allowing you to reach a wide audience while maximizing your marketing budget.
Local Targeting
If your business caters primarily to the Mableton area, vehicle graphics and wraps are a fantastic way to target local customers directly. As your vehicles drive through the neighborhoods and local service areas, they become familiar sights that generate trust and recognition within the community.
Professional Image and Credibility
Well-designed vehicle graphics and wraps instantly elevate the perceived professionalism and credibility of your business. A professionally wrapped vehicle creates a positive impression on potential customers, giving them confidence in the quality of your products or services. It demonstrates your commitment to excellence and attention to detail, leading to increased trust and potential conversions.
Contact Us Today for Exceptional Vehicle Graphics and Wraps
If you're ready to take your business to the next level with powerful vehicle graphics and wraps, don't hesitate to reach out to ATM Marketing Solutions. With our expertise, dedication to quality, and commitment to your success, we guarantee a seamless experience and exceptional results. Contact us today to schedule a consultation and transform your vehicles into effective marketing machines!