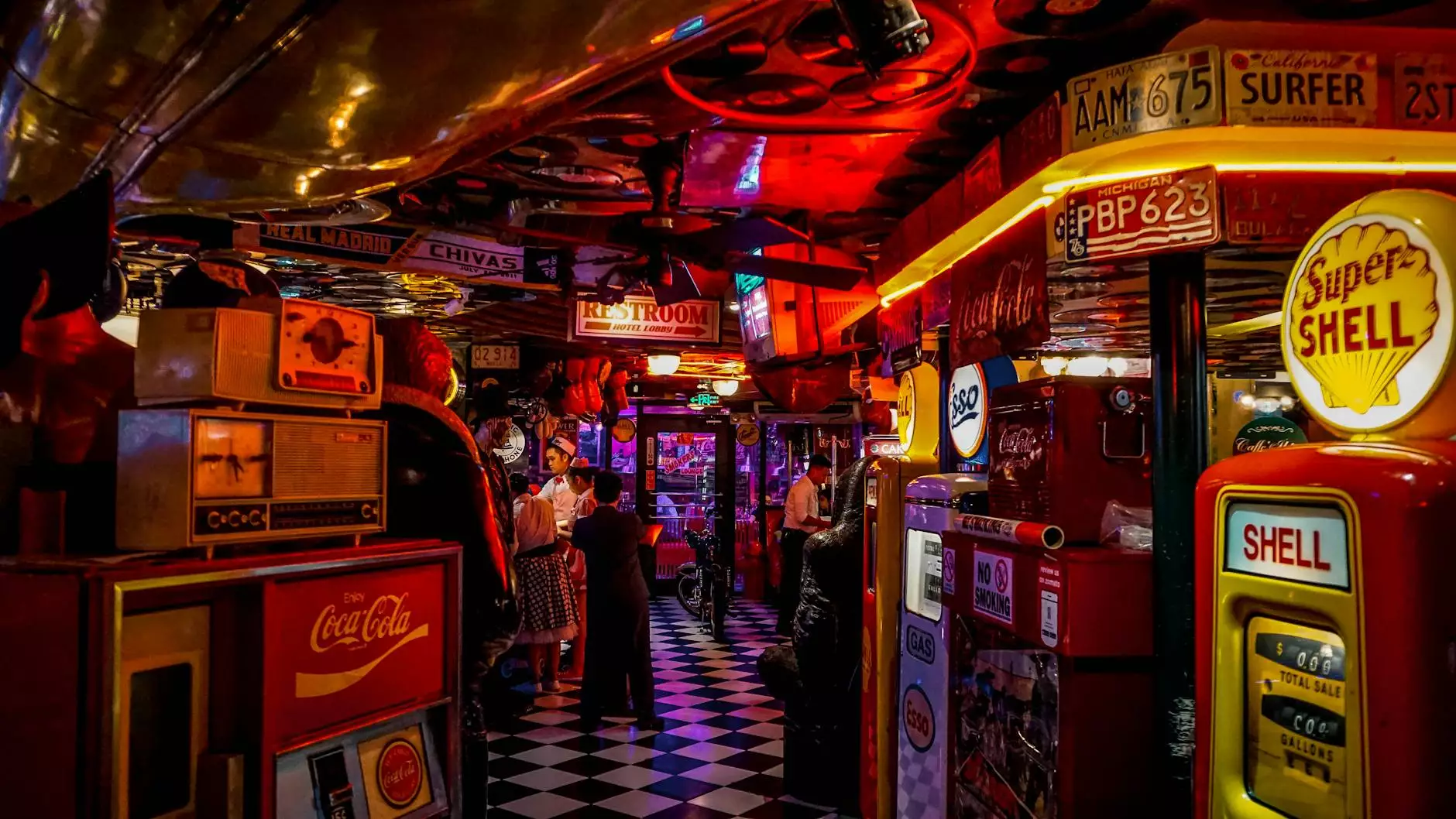 Welcome to ATM Marketing Solutions
Are you searching for the perfect indoor signage solutions for your business in Atlanta, GA? Look no further! ATM Marketing Solutions is a leading provider of high-quality indoor signage that is sure to make a lasting impression on your customers.
Why Indoor Signage Matters
Indoor signage plays a crucial role in enhancing the overall aesthetic appeal of your business and creating a positive brand image. It serves as an effective tool to communicate important information, promote products or services, and enhance customer experience. With the right signage, you can attract attention, increase brand visibility, and ultimately drive more foot traffic into your establishment.
Our Indoor Signage Services
ATM Marketing Solutions specializes in providing a wide range of indoor signage solutions tailored to meet the unique needs of businesses in Atlanta, GA. Our team of experienced professionals is dedicated to delivering exceptional results and exceeding client expectations.
1. Custom Indoor Signage Design
At ATM Marketing Solutions, we understand that every business is unique. That's why we offer custom indoor signage design services to help you create a powerful visual presence that reflects your brand identity. Our talented designers will work closely with you to develop concepts that align with your business goals and resonate with your target audience.
2. Professional Installation
Once the design phase is complete, our skilled technicians will ensure flawless installation of your indoor signage. We pay meticulous attention to detail to guarantee that your signage is securely and aesthetically installed, creating a striking focal point in your establishment.
3. Quality Materials
At ATM Marketing Solutions, we believe in using only the highest quality materials for our indoor signage. Our commitment to excellence means that your signage will not only look remarkable but also stand the test of time. Whether you need durable acrylic signs, elegant metal lettering, or vibrant LED displays, we have got you covered.
4. Versatile Signage Options
No matter what type of indoor signage solution you require, we have a wide variety of options to choose from. From attractive lobby signs to informative wayfinding signs, from eye-catching wall murals to engaging digital displays, we offer a comprehensive range of signage solutions to suit your business needs.
The Benefits of Choosing ATM Marketing Solutions
When you partner with ATM Marketing Solutions for your indoor signage needs in Atlanta, GA, you can expect nothing less than exceptional service and outstanding results. Here are just a few reasons why businesses trust us as their go-to signage provider:
Expertise and Experience: With years of industry experience, our team has the knowledge and skills to deliver top-notch signage solutions.
Customization: We understand that your business has unique requirements. That's why we offer customizable options to ensure your indoor signage meets your specific needs.
Attention to Detail: From the design process to installation, we pay close attention to every detail to ensure impeccable results.
Timely Delivery: We value your time and strive to complete all projects within the agreed-upon timeframe.
Exceptional Customer Service: Our dedicated team is committed to providing excellent customer service and support throughout the entire process.
Contact Us Today for Exceptional Indoor Signage Solutions
Ready to elevate your business with stunning indoor signage in Atlanta, GA? Contact ATM Marketing Solutions today for a consultation. Our team of experts is eager to discuss your signage needs and help you make a lasting impression on your customers.

ATM Marketing SolutionsAddress: 123 Main St, Atlanta, GA 12345Phone: 555-123-4567Email: [email protected]

Note: The provided content is intended for example purposes only and does not necessarily reflect the actual services or details of ATM Marketing Solutions.