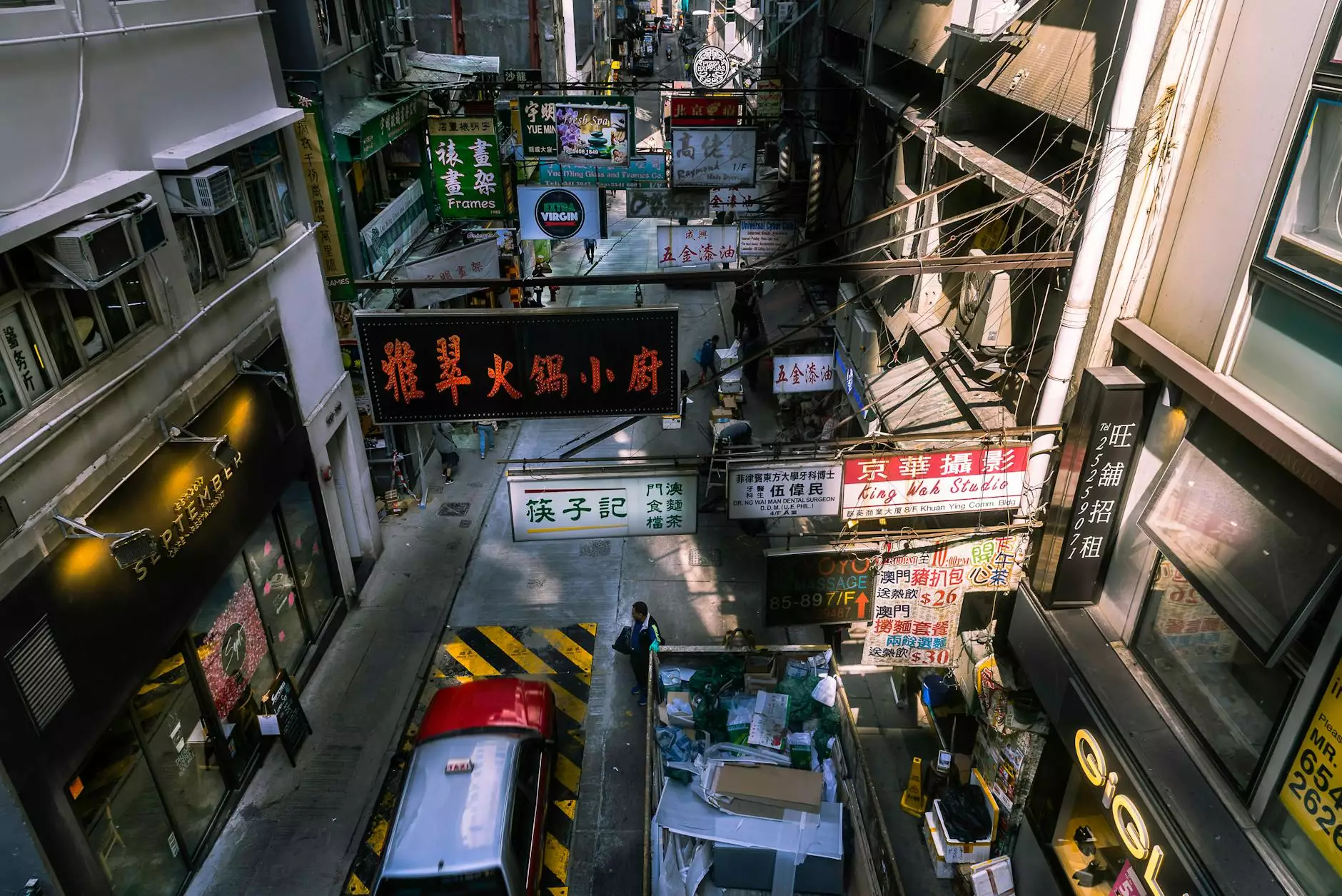 Transform Your Business with Eye-Catching Vehicle Graphics
When it comes to promoting your business, it's crucial to leave a lasting impression on potential customers. One highly effective and visually striking way to do this is through vehicle graphics. If you're located in Oakwood, GA, ATM Marketing Solutions is your go-to partner for creating high-quality vehicle wraps that will turn your vehicles into eye-catching mobile billboards.
Why Choose ATM Marketing Solutions for Your Vehicle Graphics Needs?
ATM Marketing Solutions is a leading provider of business and consumer services, specializing in website development. Our expertise extends to vehicle graphics as well, offering you a one-stop solution for all your marketing needs. Here's why you should choose us:
Experience: With years of experience in the industry, we have honed our skills and developed a deep understanding of design, colors, and marketing principles that drive effective vehicle graphics.
Customization: We believe that one size does not fit all. Our team of experts will work closely with you to understand your business goals and create a visually stunning wrap that reflects your brand identity and captures attention.
Quality Materials: We use only the highest quality materials for our vehicle graphics, ensuring that they not only look fantastic but also withstand the elements and the test of time.
Professional Installation: Our skilled technicians will ensure a seamless installation of your vehicle wraps, paying meticulous attention to detail to deliver a flawless finished product.
Stand Out from the Competition: In today's competitive marketplace, it's crucial to stand out from the crowd. Our vehicle graphics will help your business catch the attention of potential customers, giving you a competitive edge.
Benefits of Vehicle Graphics
Investing in vehicle graphics can bring numerous benefits to your business. Here are just a few:
Increased Brand Visibility: Your vehicles, when wrapped in attractive graphics, become eye-catching mobile billboards that attract attention wherever they go, thus increasing your brand visibility.
Effective Marketing Strategy: Vehicle wraps allow you to reach a wide audience in Oakwood, GA, and beyond, without the limitations of traditional advertising methods. It's an investment that keeps on giving.
24/7 Advertising: Unlike traditional marketing efforts that have a limited time frame, vehicle graphics work for you 24/7, constantly promoting your business even when your vehicles are parked.
Cost-Effective Solution: Vehicle graphics provide a cost-effective marketing solution compared to other forms of advertising. Once installed, the wraps can last for several years, providing excellent ROI.
Professional Image: A well-designed vehicle wrap creates a professional image for your business, instilling trust and credibility in the minds of potential customers.
Our Vehicle Graphics Process
ATM Marketing Solutions follows a systematic process to ensure that we deliver exceptional vehicle graphics that surpass your expectations. Here's a glimpse into our process:
Consultation: We begin by understanding your business, your goals, and your target audience. This consultation allows us to align our design concepts with your branding objectives.
Design: Our talented design team will create custom designs tailored to your business. We focus on creating visually appealing graphics that effectively convey your message and capture attention.
Approval: Once we finalize the design, we present it to you for approval. We welcome any feedback or changes you may have to ensure complete customer satisfaction.
Production: After receiving your approval, we proceed to the production phase. We use state-of-the-art equipment and top-quality materials to bring the design to life.
Installation: Our experienced technicians will expertly install the vehicle graphics, ensuring a seamless finish that enhances the appearance of your vehicles and protects the underlying paint.
Contact ATM Marketing Solutions Today
Ready to take your business to the next level with stunning vehicle graphics in Oakwood, GA? Contact ATM Marketing Solutions today to discuss your requirements and get a quote. Our dedicated team is committed to providing top-notch service and delivering exceptional results that will make your business stand out from the competition.
Invest in high-quality vehicle graphics today and watch as your business gains the attention and recognition it deserves!