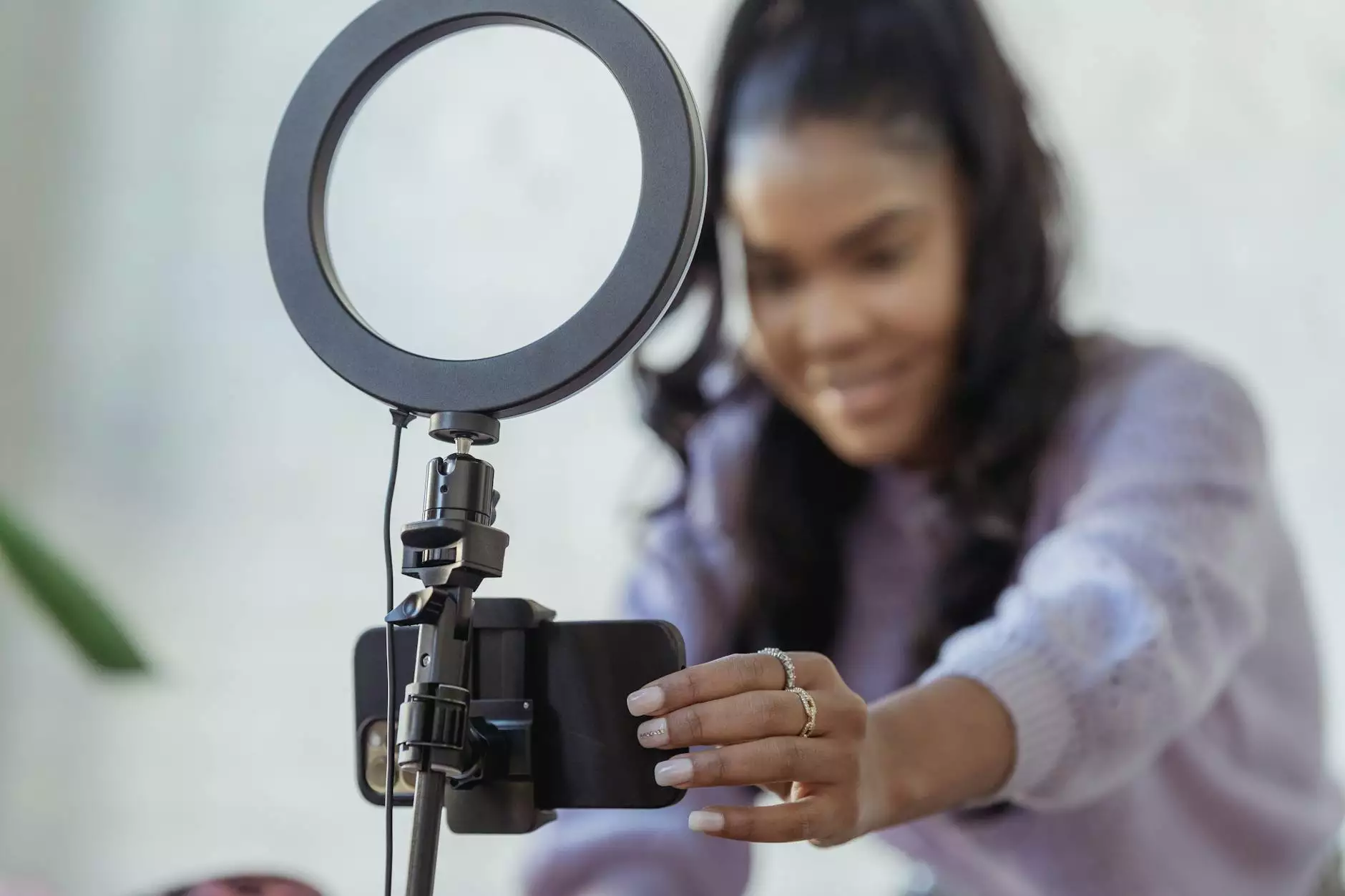 Welcome to ATM Marketing Solutions, your go-to resource for all things related to video content for businesses. In today's digital world, video has become an increasingly popular and powerful tool for engaging with your target audience. Whether you're looking to promote your products or services, increase brand awareness, or drive conversions, incorporating video into your marketing strategy is a must. This comprehensive guide will walk you through everything you need to know to make video content work for your business.
The Power of Video Marketing
In recent years, video marketing has exploded in popularity, and for good reason. Studies have shown that video content can greatly enhance a user's experience, capture attention more effectively, and increase information retention. By leveraging the power of video, businesses can establish an emotional connection with their audience, showcase their unique value propositions, and ultimately drive meaningful results.
Understanding Your Target Audience
Before diving into video production, it's crucial to have a deep understanding of your target audience. Who are they? What are their pain points and aspirations? By knowing your audience inside and out, you can create video content that resonates and speaks directly to their needs. Conduct market research, collect demographic data, and create audience personas to gain valuable insights into your potential customers.
Setting Clear Goals
When embarking on any marketing campaign, defining clear goals is essential. What do you hope to achieve with your video content? Do you want to increase brand awareness, generate leads, or drive sales? Setting specific, measurable, achievable, relevant, and time-bound (SMART) goals will not only help you stay focused but also allow you to track progress and measure success.
Creating Engaging Video Content
Now that you understand the power of video marketing and have established your goals, it's time to create compelling and engaging video content. Here are some essential tips and best practices to keep in mind:
1. Develop a Storytelling Approach
Storytelling is a powerful technique that can captivate your audience and make your videos memorable. Craft a compelling narrative that resonates with your brand and connects emotionally with your viewers. Use a combination of visual elements, music, and storytelling techniques to convey your message effectively.
2. Keep it Concise and Clear
In today's fast-paced digital world, attention spans are shorter than ever. Ensure that your videos are concise, keeping the message clear and straightforward. Avoid unnecessary fluff and focus on providing value to your audience in a concise manner. Grab attention within the first few seconds and maintain it throughout the video.
3. Incorporate Branding Elements
Integrate your brand elements into your videos for consistent branding. This includes using your brand colors, logo, and visual style. By reinforcing your brand identity, you can create a cohesive experience for your audience and improve brand recognition.
4. Optimize for Search Engines
To maximize the visibility of your video content, it's essential to optimize it for search engines. Conduct keyword research to identify relevant and high-volume keywords within your industry. Include these keywords in your video titles, descriptions, and tags to increase the likelihood of your videos being discovered organically through search engine queries.
Optimizing Video Distribution and Promotion
Creating high-quality video content is just the first step. To ensure its success, you need to effectively distribute and promote your videos. Here are some strategies to consider:
1. Utilize Your Website
Embed your videos directly onto your website to increase engagement and dwell time. Create a dedicated video page where visitors can easily access and view your videos. Additionally, optimize the metadata and include relevant keywords on your video page to enhance SEO.
2. Leverage Social Media Platforms
Take advantage of the vast reach and engagement potential of social media platforms. Share your videos across various social media channels, such as Facebook, Instagram, Twitter, and LinkedIn. Customize your captions and thumbnails to grab attention and entice users to watch your videos.
3. Collaborate with Influencers
Influencer marketing can help amplify the reach of your video content. Identify influencers within your niche or industry who align with your brand values and target audience. Collaborating with influencers can expose your videos to a larger audience and increase your brand's credibility.
4. Implement Email Marketing Campaigns
Include video content in your email marketing campaigns to engage subscribers and drive conversions. Use catchy subject lines and thumbnails to entice recipients to open your emails and watch the accompanying videos. Keep your videos relevant, informative, and shareable to encourage recipients to share them with their networks.
Measuring and Evaluating Video Performance
To gauge the effectiveness of your video content, it's crucial to measure and evaluate its performance. Here are key metrics to track:
1. View Count and Engagement
Monitor the number of views your videos receive and measure viewer engagement. Look at metrics such as likes, comments, shares, and click-through rates to determine how well your videos are resonating with your audience.
2. Conversion Rate
Track the number of conversions resulting from your video content. This could include form submissions, purchases, or any other desired actions. Analyze conversion rates to gauge the impact of your videos on driving specific business goals.
3. Audience Analytics
Dive deeper into your audience demographic and behavioral data. Analyze insights such as age, gender, location, and viewing duration to understand your viewers better. Use this information to refine your targeting and create more personalized video content.
Conclusion
Video content holds immense potential for businesses looking to elevate their online presence and engage their target audience. By following the strategies, tips, and best practices outlined in this comprehensive guide, you can create compelling video content that effectively drives results for your business. Remember to stay ahead of industry trends, consistently measure performance, and optimize your video strategies to stay competitive in today's digital landscape.