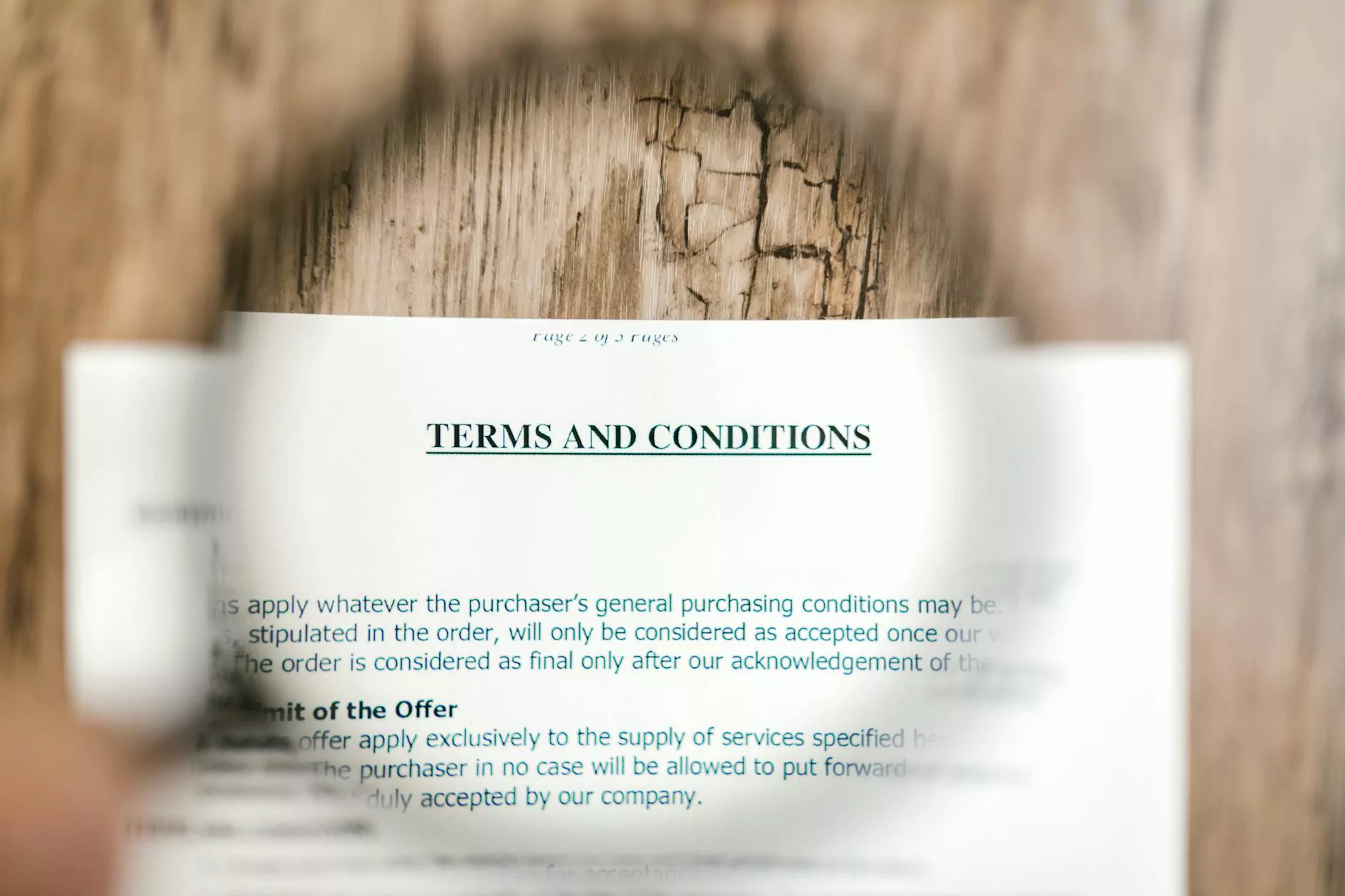 Introduction
Welcome to ATM Marketing Solutions! As a leading provider of business and consumer services in website development, we pride ourselves on offering comprehensive solutions that help businesses thrive in the digital world. These Terms & Conditions outline the agreement between ATM Marketing Solutions and our valued clients. By accessing and using our services, you agree to abide by the following terms and conditions.
1. Scope of Services
ATM Marketing Solutions specializes in website development for businesses across various industries. Our team of experienced professionals excels in creating visually appealing and highly functional websites that align with your brand's objectives. We offer a wide range of services including:
Custom website design and development
Mobile-responsive design
E-commerce solutions
Content management systems
Search engine optimization (SEO)
Website maintenance and support
2. Client Responsibilities
In order to deliver exceptional results, we require certain contributions from our clients. As part of our terms and conditions, you agree to:
Provide accurate and up-to-date information necessary for the website development process.
Respond to our communication promptly to ensure effective collaboration.
Adhere to copyright laws by providing original content or obtaining appropriate permissions for materials used on the website.
Review the progress and provide detailed feedback during the development phase to ensure satisfaction with the final product.
3. Project Timeline
ATM Marketing Solutions strives to deliver projects within the agreed timeline. However, website development involves various stages, and unforeseen circumstances can impact the delivery schedule. We work closely with our clients to establish realistic timelines and keep you informed throughout the project's progress.
4. Payment Terms
Our pricing is structured to provide fair and transparent services to our clients. We require a deposit before commencing any project, with the remaining balance due upon completion. Additional costs may be applicable for any extra features or services requested beyond the original scope.
5. Confidentiality
At ATM Marketing Solutions, we understand the value of confidentiality in building trust with our clients. We commit to safeguarding any confidential information shared with us and using it solely for the purposes of delivering our services. We adhere to industry best practices and implement appropriate security measures to protect your data.
6. Intellectual Property
All intellectual property rights related to the website design and development, unless otherwise agreed upon, belong to ATM Marketing Solutions. Upon project completion and full payment, we grant our clients a non-exclusive license to use and modify the website content within the scope of their business activities.
7. Limitation of Liability
ATM Marketing Solutions takes significant measures to provide reliable and error-free services. However, we cannot be held liable for any damages, losses, or disruptions caused by external factors such as third-party service providers, unforeseen technical issues, or force majeure events beyond our control.
8. Termination
Either party may terminate the agreement if there is a breach of the terms and conditions. Upon termination, all outstanding fees remain payable, and any rights granted to the client are revoked.
9. Governing Law
These Terms & Conditions are governed by the laws of [Your Jurisdiction]. Any disputes arising from or related to the agreement shall be resolved through amicable discussions. If a resolution cannot be reached, the matter shall be referred to the competent courts of [Your Jurisdiction].
10. Contact Us
If you have any questions or concerns regarding our Terms & Conditions, please feel free to contact us. We value your partnership and are committed to providing exceptional customer service.
Thank you for choosing ATM Marketing Solutions as your trusted website development partner. We look forward to helping you achieve online success!