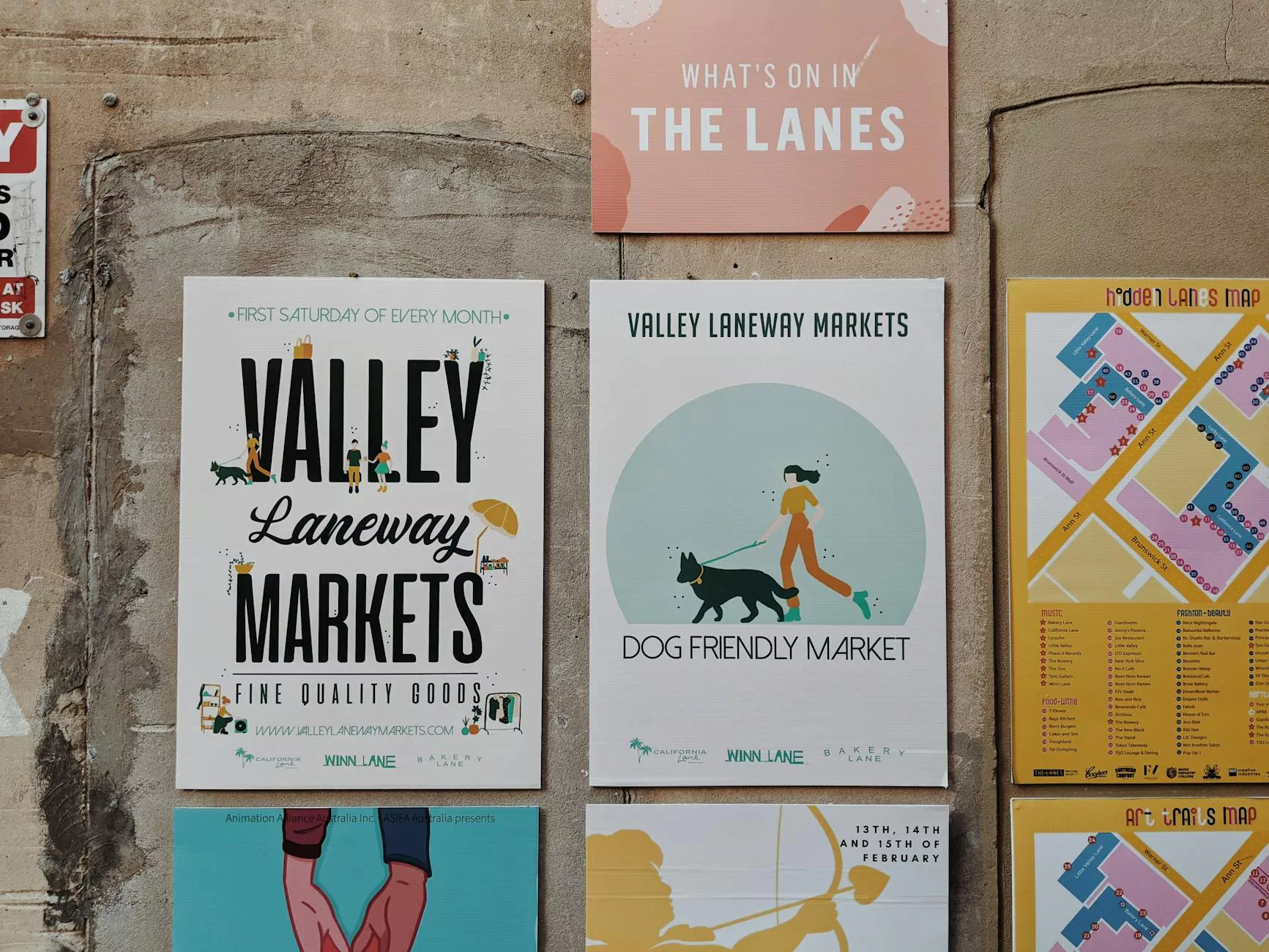 ATM Marketing Solutions - Your Trusted Signage Partner
When it comes to high-quality stadium signs in Decatur, GA, ATM Marketing Solutions is your one-stop destination. With years of experience in the signage industry, we specialize in delivering top-notch stadium signs that are not only visually appealing but also durable and long-lasting. Whether you are a local sports team, event organizer or a business hosting a major event, our signage solutions will meet your needs and exceed your expectations.
Why Choose ATM Marketing Solutions for Your Stadium Signs?
At ATM Marketing Solutions, we understand the importance of having a strong visual presence to make a lasting impression on your audience. That's why we offer a wide range of stadium signs tailored to your specific requirements. Here's why you should choose us:
Unparalleled Expertise: With our expertise in the signage industry, we have the knowledge and skills to create impactful stadium signs that will help you stand out.
High-Quality Materials: We use only the finest materials to ensure the longevity and durability of our stadium signs. Our signs are built to withstand various weather conditions, making them perfect for outdoor use.
Customization Options: From design to size and finish, we offer complete customization options to meet your unique requirements. Our team works closely with you to bring your vision to life.
Attention to Detail: We pay attention to every detail in the design and production process to create eye-catching stadium signs that leave a lasting impression.
Timely Delivery: We understand the importance of meeting deadlines. Our efficient production process ensures that your stadium signs are delivered on time, every time.
The Benefits of Professional Stadium Signs
Investing in professional stadium signs for your business or event brings various benefits that go beyond just visual appeal. Here are some advantages:
Brand Visibility: Stadium signs provide excellent brand visibility, helping to increase awareness and recognition among your target audience.
Enhanced Marketing: Eye-catching stadium signs act as powerful marketing tools, attracting attention and driving foot traffic to your business or event.
Information Dissemination: Stadium signs can effectively convey important information, such as event schedules, directions, and parking details, to ensure a seamless experience for attendees.
Professional Image: By displaying well-designed stadium signs, you project a professional image that instills trust and confidence in your brand or event.
Memorable Experiences: Thoughtfully crafted stadium signs can leave a memorable impression on your audience, helping to create a positive and lasting experience.
Our Stadium Sign Solutions
At ATM Marketing Solutions, we offer a wide range of stadium sign solutions designed to cater to your specific needs. Here are some of our popular offerings:
Banner Signs
Our high-quality banner signs are perfect for promoting your business or event in a bold and attention-grabbing manner. Whether you need to create awareness, make an announcement, or simply enhance brand visibility, our banner signs will deliver exceptional results.
LED Displays
Make a statement with our vibrant LED displays. Ideal for sports venues and events, our LED displays provide dynamic, high-resolution visuals that are sure to captivate your audience. From live score updates to promotional content, our LED displays offer endless possibilities.
Directional Signs
Navigate your audience with ease using our directional signs. These signs not only provide clear instructions but also enhance the overall experience by ensuring smooth flow and reducing confusion. Our directional signs are designed with user-friendly graphics and fonts for maximum legibility.
Wayfinding Signs
Enhance the navigation experience for your visitors with our wayfinding signs. These signs are strategically placed to guide individuals to their desired locations, improving accessibility and ensuring a pleasant experience.
Sponsorship Signs
Maximize your sponsor exposure with our sponsorship signs. Whether you need to showcase sponsors' logos or display enticing advertisements, our sponsorship signs offer a great advertising opportunity that benefits both your partners and your event.
Contact us Today for Premier Stadium Signs in Decatur, GA
When it comes to stadium signs in Decatur, GA, there's no better choice than ATM Marketing Solutions. We take pride in delivering top-of-the-line signage solutions that help you make a significant impact. Contact us today to discuss your stadium sign requirements and let us create signage that surpasses your expectations.
Contact us now and let's collaborate to make your brand shine!