Snow Removal Service Victor & Pittsford - Benson Enterprises
Jun 16, 2018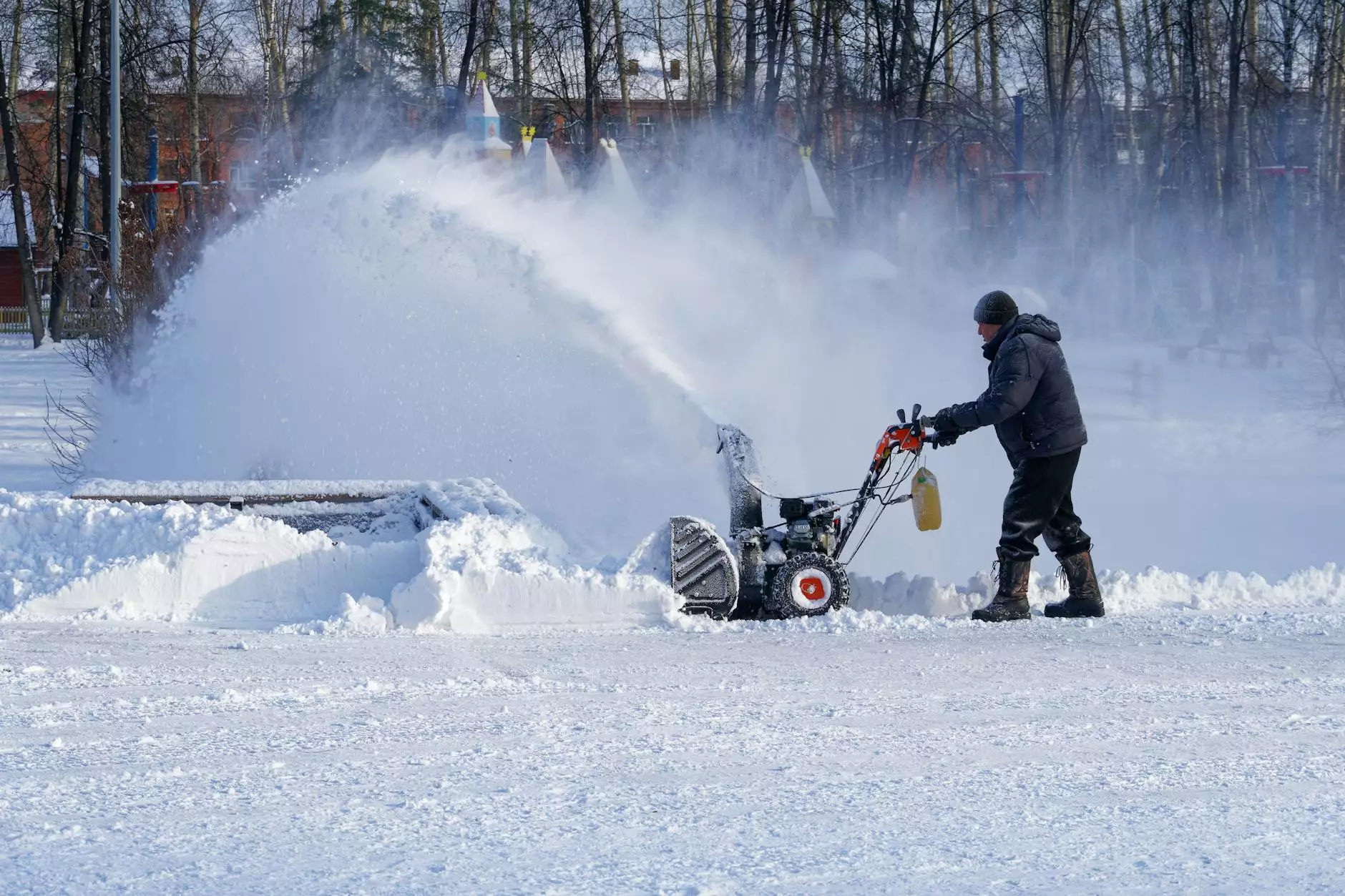 Professional Snow Removal Services in Victor & Pittsford
ATM Marketing Solutions, through our subsidiary Benson Enterprises, offers top-notch snow removal services in the Victor & Pittsford area. Our experienced team is dedicated to ensuring the safety and convenience of our clients during the winter season.
Why Choose Our Snow Removal Services?
When it comes to snow removal, expertise and reliability are of utmost importance. Our team at Benson Enterprises possesses the knowledge, skills, and equipment necessary to handle snow removal efficiently and effectively. Here are some reasons why you should choose our services:
Experienced Professionals: Our team consists of experienced professionals who have expertise in snow removal and understand the specific needs of our clients in Victor & Pittsford.
Top-of-the-Line Equipment: We utilize top-of-the-line equipment and machinery to ensure the best results. Our fleet of snow plows, snow blowers, and other specialized equipment enables us to tackle even the heaviest snowfalls.
Timely Response: We understand the urgency of snow removal, especially during extreme weather conditions. Our team is committed to providing a prompt response to ensure your property remains accessible and safe.
Customized Solutions: We offer tailored snow removal solutions to meet your specific requirements. Whether you need commercial snow removal for your business or residential snow removal for your home, we have you covered.
Attention to Detail: We pay attention to every detail to ensure thorough snow removal. From clearing walkways and driveways to de-icing surfaces, we leave no stone unturned to ensure your safety.
Competitive Pricing: Our snow removal services are competitively priced, providing excellent value for your investment. We believe in transparent pricing and offer cost-effective solutions without compromising on quality.
Customer Satisfaction: Customer satisfaction is our top priority. We strive to exceed your expectations with our exceptional service, professionalism, and dedication to delivering outstanding results.
Residential Snow Removal Services
Winter can be harsh, but with our residential snow removal services, you can enjoy hassle-free winters. Our team at Benson Enterprises understands the importance of a clear and safe pathway for your family and guests. We offer comprehensive residential snow removal services, including:
Driveway snow removal
Walkway and pathway snow clearing
Front porch and step clearing
Roof snow removal
Ice control and de-icing
Sidewalk clearing
Leave the heavy lifting to us. Our professionals will ensure that your residential property remains accessible and safe throughout the winter season.
Commercial Snow Removal Services
For businesses in Victor & Pittsford, snow removal is crucial to maintain operations and ensure the safety of employees and visitors. Our commercial snow removal services are designed to meet the unique needs of businesses, including:
Parking lot snow removal
Sidewalk and walkway clearing
Entrance and exit clearing
Emergency snow removal
Ice management and control
Salting and sanding
Don't let winter disrupt your business. Partner with Benson Enterprises for reliable and efficient commercial snow removal services.
Contact Us for Professional Snow Removal Services
ATM Marketing Solutions, along with our subsidiary Benson Enterprises, is committed to providing the highest quality snow removal services in Victor & Pittsford. Don't let snow cause inconvenience or safety hazards - contact us today and let our professionals handle all your snow removal needs.
With our expertise, state-of-the-art equipment, and dedication to customer satisfaction, we are confident in our ability to provide top-notch snow removal services that surpass the competition. Experience a winter season free from worries and hazards - choose Benson Enterprises for all your snow removal requirements.