Exterior Signs Chamblee, GA | Custom | ATM Marketing Solutions
Jan 21, 2022
Xpress Signs GA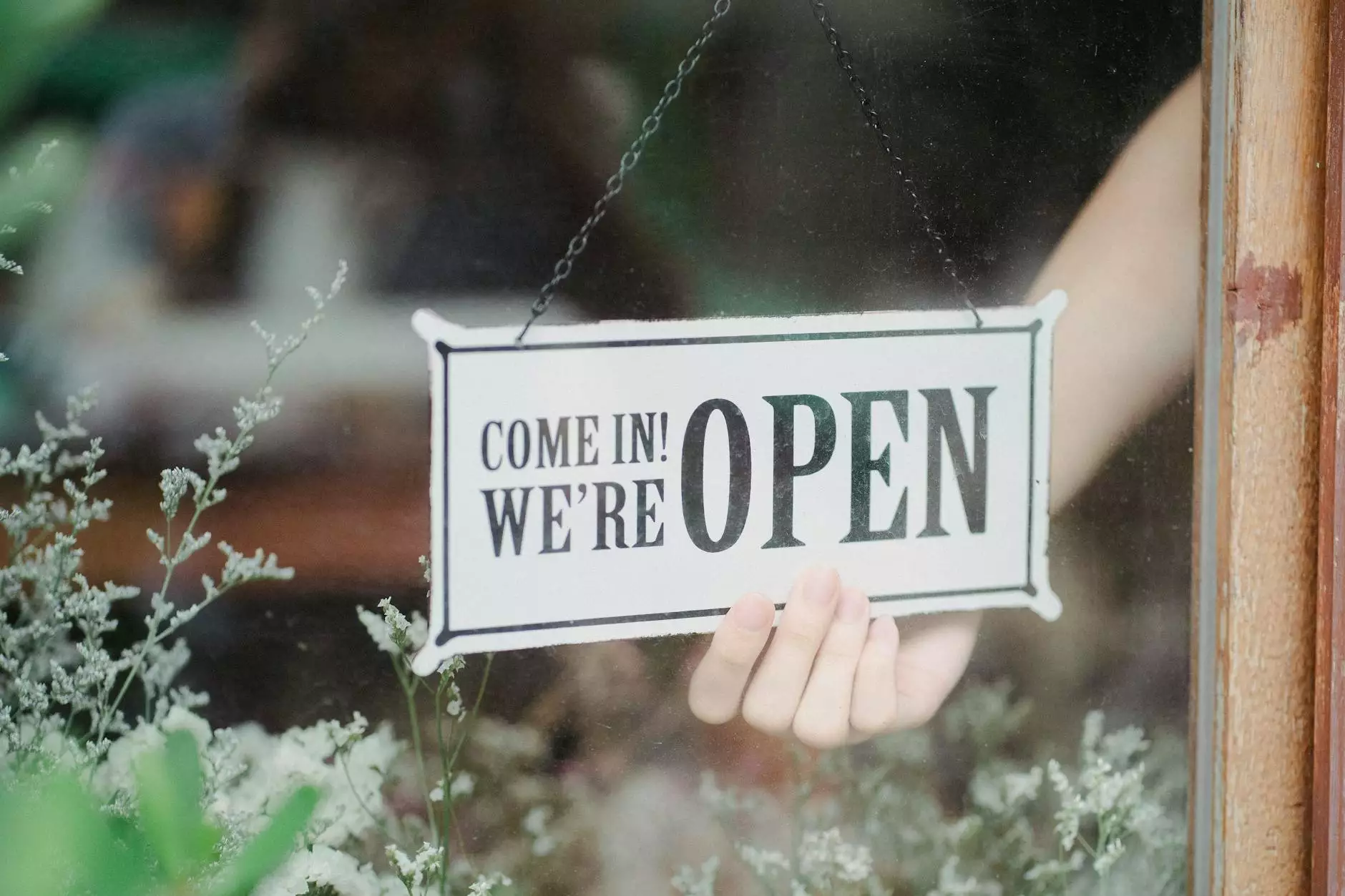 The Importance of Exterior Signs for Your Business
In today's competitive business landscape, it's crucial to make a strong first impression. One of the most effective ways to do so is through eye-catching exterior signs. At ATM Marketing Solutions, we understand the significance of high-quality signage in attracting potential customers and increasing brand visibility.
Located in Chamblee, GA, we specialize in creating custom exterior signs that align with your unique business needs. Whether you're a small local shop or a large corporation, our team of skilled designers and marketers are here to help you make a lasting impact.
Custom Exterior Signs Designed Just for You
When it comes to exterior signs, one size does not fit all. That's why we offer tailor-made sign solutions that capture the essence of your brand and resonate with your target audience. Our experienced team will work closely with you to understand your business goals, branding guidelines, and desired outcomes.
From illuminated channel letters to dimensional signs, we have the expertise to bring your vision to life. Our state-of-the-art technology and premium materials ensure that your exterior signs not only look stunning but also withstand the test of time and various weather conditions.
Stand Out from the Crowd with Unique Signage
In a sea of outdoor advertising, it's essential to stand out and make a statement. Our team at ATM Marketing Solutions thrives on creativity and innovation. We pride ourselves on designing unique signage solutions that set your business apart from competitors and leave a lasting impression on passersby.
Whether you're looking for a bold and modern design or a classic and elegant aesthetic, we have the expertise to deliver. Our designers stay up-to-date with the latest industry trends and best practices, ensuring that your exterior signs are not only visually appealing but also aligned with your brand identity.
Quality Craftsmanship & Installation
At ATM Marketing Solutions, we believe that the quality of craftsmanship and installation can make or break the impact of your exterior signs. That's why we have a dedicated team of skilled professionals who pay meticulous attention to detail at every step of the process.
From precision cutting and fabrication to flawless installation, we go above and beyond to ensure that your exterior signs are seamlessly integrated into your business environment. Our goal is to provide you with signage that not only looks great but also functions optimally in capturing the attention of your target audience.
Why Choose ATM Marketing Solutions?
With numerous signage providers out there, you may be wondering why you should choose ATM Marketing Solutions for your exterior sign needs.
Experience: We have years of experience in the signage industry and have successfully served numerous clients in Chamblee, GA.
Custom Solutions: We understand that each business is unique, and our custom sign solutions reflect that understanding.
Attention to Detail: We pay meticulous attention to every aspect of the design, fabrication, and installation process to ensure the highest level of quality.
Customer Satisfaction: Our top priority is your satisfaction, and we strive to exceed your expectations with our exceptional service.
Affordability: We offer competitive pricing without compromising on the quality and professionalism of our work.
Contact Us Today for Custom Exterior Signs in Chamblee, GA
If you're ready to take your business to the next level with eye-catching exterior signs, look no further than ATM Marketing Solutions. Our team of experts is eager to collaborate with you on creating custom sign solutions that make a lasting impact on your target audience.
Contact us today to schedule a consultation and let us bring your vision to life. Don't miss out on the opportunity to stand out in Chamblee, GA with our high-quality, custom exterior signs!