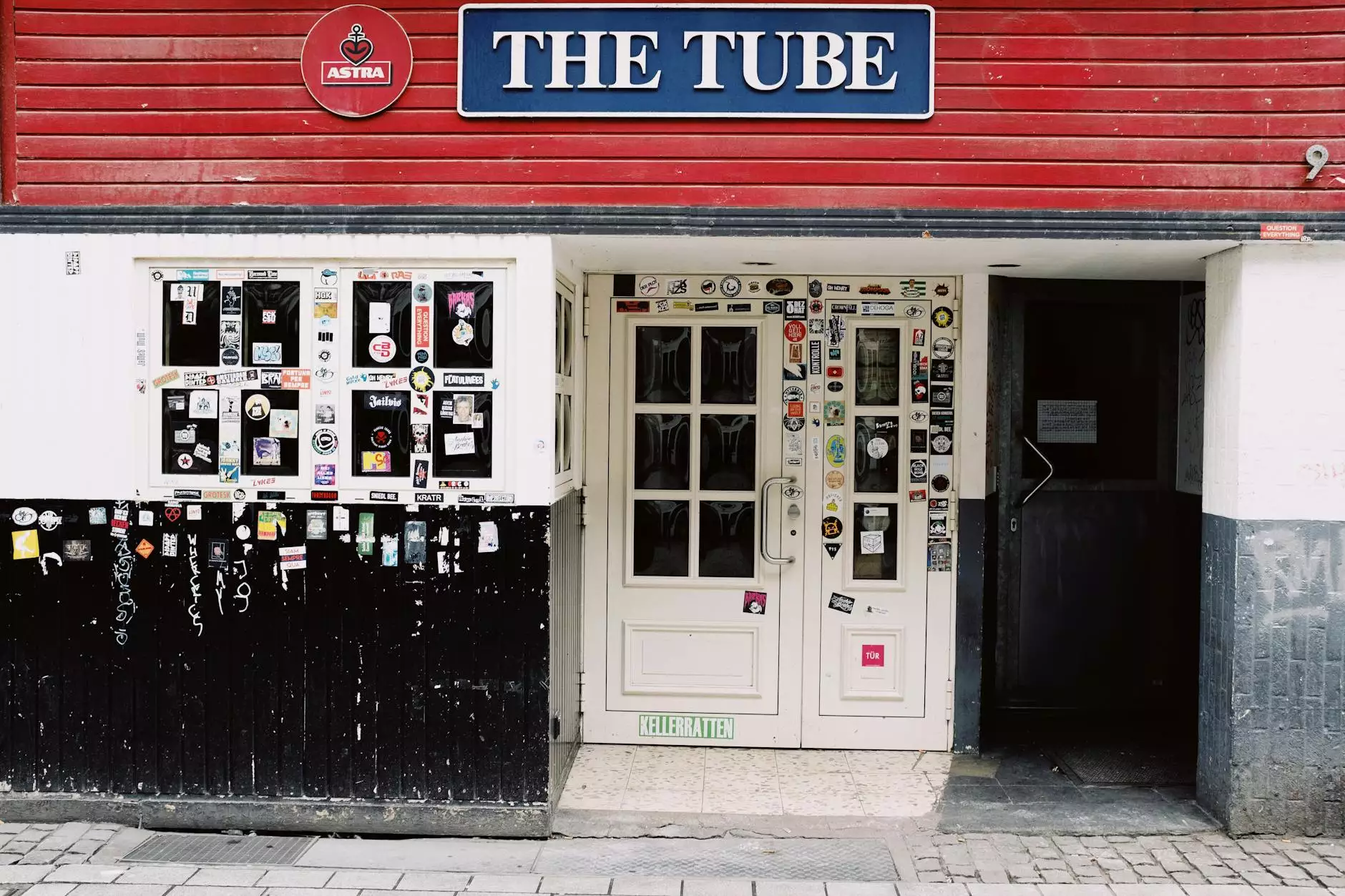 Transform Your Business with Eye-Catching Graphics
Welcome to ATM Marketing Solutions, your trusted partner in business and consumer services. As experts in website development, we understand the importance of standing out from the crowd and capturing the attention of your target audience. One highly effective way to achieve this is through the strategic use of door and windows graphics.
Why Choose Door & Windows Graphics?
Door and windows graphics offer an exceptional opportunity to amplify your brand message and elevate the visibility of your business. These graphics act as powerful marketing tools that allow you to make a lasting impression on potential customers who pass by your storefront.
Here at ATM Marketing Solutions, we specialize in creating visually stunning graphics that attract attention and generate interest. Our team of skilled professionals understands the art of combining design elements, colors, and impactful visuals to create graphics that truly stand out.
Benefits of Door & Windows Graphics
Implementing door and windows graphics brings a multitude of benefits to your business:
Increased Brand Visibility: By displaying eye-catching graphics on your doors and windows, you can significantly boost your brand visibility. Passersby will be intrigued and compelled to learn more about your business.
Enhanced First Impression: First impressions matter, and your storefront is where potential customers will form their initial opinion about your business. Captivating graphics help create a positive and memorable first impression.
Improved Foot Traffic: With attractive graphics, you can draw more foot traffic to your store. People will be curious to see what you offer, increasing the chances of them entering and making a purchase.
Effective Advertisement: Door and windows graphics serve as a cost-effective advertising solution. Instead of spending a fortune on traditional advertising channels, you can achieve remarkable results with well-designed graphics.
Customization: Our team at ATM Marketing Solutions understands that every business is unique. We provide custom door and windows graphics tailored to your specific brand, ensuring a cohesive and impactful visual identity.
Our Door & Windows Graphics Services
When you choose ATM Marketing Solutions for your door and windows graphics needs, you can expect top-notch services and exceptional results. We offer:
Graphic Design Expertise: Our talented graphic designers possess the skills and creativity to bring your vision to life. From concept to final design, we ensure that your graphics perfectly align with your brand identity and goals.
High-Quality Materials: We believe in delivering nothing but the best. That's why we use premium materials for our door and windows graphics, ensuring longevity and vibrant, fade-resistant colors.
Professional Installation: Our team of professionals will handle the installation process for you, ensuring that the graphics are flawlessly positioned and seamlessly integrated into your storefront.
Ongoing Support and Maintenance: We don't consider our job done after installation. We provide ongoing support and maintenance services to keep your graphics looking their best, even in changing weather conditions.
Take Your Business to the Next Level with Door & Windows Graphics
Whether you are a small local business or a large corporation, door and windows graphics can make a significant impact on your overall marketing strategy. At ATM Marketing Solutions, we are passionate about helping businesses thrive through visually stunning and effective graphics.
Take advantage of our expertise and let us create customized door and windows graphics that will help you stand out from the competition. Contact us today to discuss your requirements and take the first step towards transforming your business. Invest in door and windows graphics with ATM Marketing Solutions and watch your brand soar to new heights!