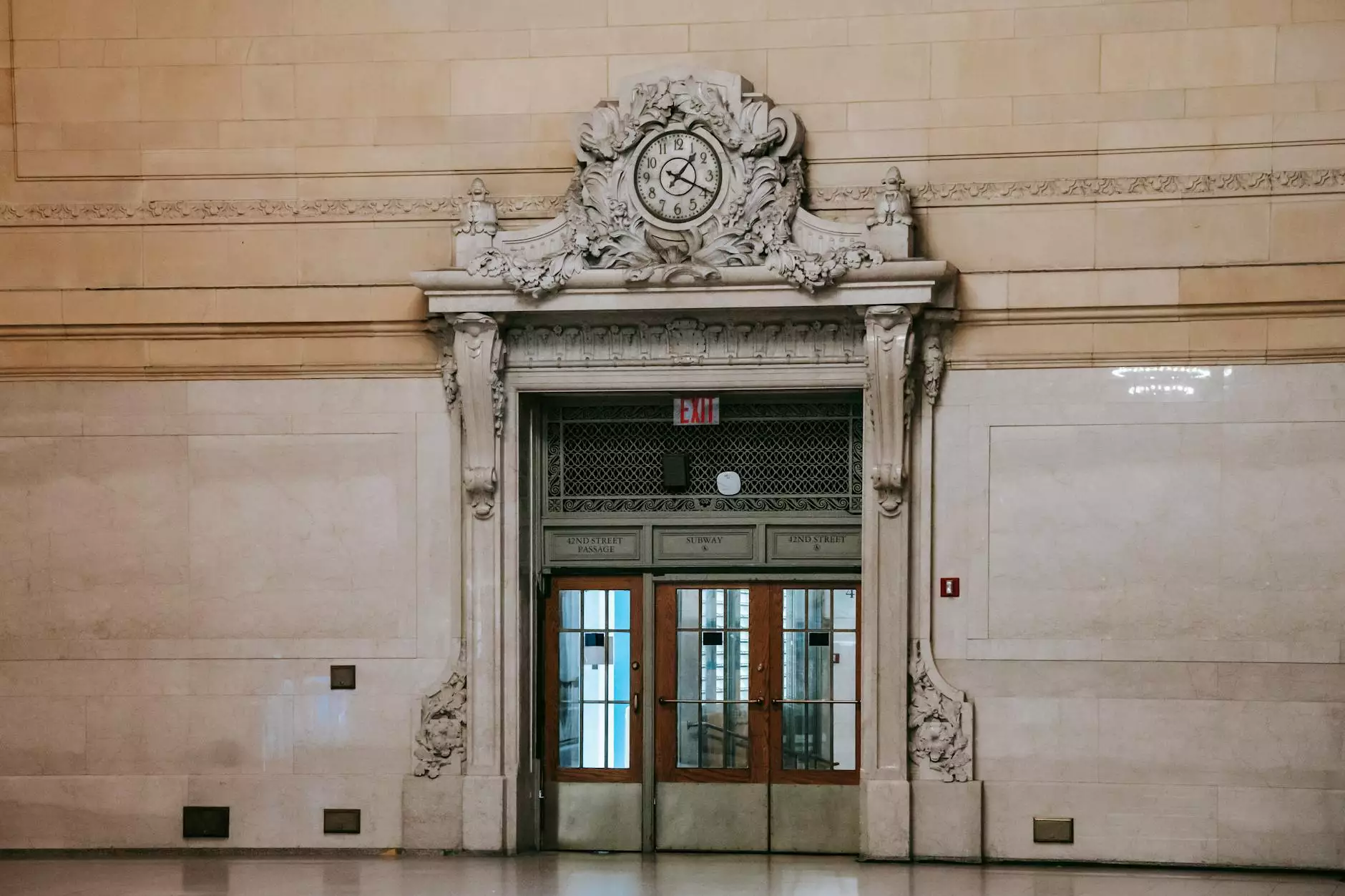 Monument Sign Atlanta, GA
If you're in need of stunning monument signs in Atlanta, GA, look no further than ATM Marketing Solutions. As a leading provider of business and consumer services in the website development industry, we offer top-notch designs that make a lasting impression on all who pass by. With meticulous attention to detail and a commitment to quality, we specialize in creating custom monument signs tailored to meet your specific needs and requirements.
Why Choose ATM Marketing Solutions?
When it comes to monument signs in Atlanta, GA, we stand out from the competition. Here's why you should choose ATM Marketing Solutions:
Premium Quality: Our team of experienced professionals is dedicated to delivering premium quality monument signs that are built to last. We use the finest materials and the latest technology to ensure your sign not only looks impressive but also withstands the test of time.
Creative Design: At ATM Marketing Solutions, we pride ourselves on our ability to create unique and visually appealing designs. Our talented designers will work closely with you to understand your vision and bring it to life through innovative and eye-catching monument sign concepts.
Customization Options: We understand that every business is unique, and that's why we offer a wide range of customization options. From materials and colors to fonts and graphics, we will tailor your monument sign to reflect your brand identity and capture the attention of your target audience.
Expert Installation: Our team of skilled installers will ensure a seamless and hassle-free installation process. With years of experience in the field, we guarantee that your monument sign will be securely and professionally mounted, leaving a lasting impression on all who see it.
Affordable Pricing: We believe that high-quality monument signs should be accessible to businesses of all sizes. That's why we offer competitive pricing without compromising on the quality of our products or services.
The Impact of Monument Signs
Monument signs play a crucial role in attracting attention and establishing brand recognition for businesses. Here's how a professionally designed and installed monument sign from ATM Marketing Solutions can benefit your business:
Enhanced Visibility: A well-designed monument sign can help your business stand out from the competition and increase its visibility. It serves as a landmark, guiding customers directly to your location and making it easier for them to find you.
Improved Branding: Your monument sign acts as a powerful branding tool, communicating your company's values, mission, and identity to potential customers. It creates a lasting impression and reinforces your brand image, leading to improved recognition and trust.
Increased Credibility: An impressive monument sign reflects the professionalism and credibility of your business. It signals that you are established, trustworthy, and invested in providing high-quality products or services.
Customer Engagement: A visually appealing and well-placed monument sign can catch the attention of passersby and draw them into your establishment. It acts as an invitation, encouraging potential customers to step inside and explore what you have to offer.
Long-Term Investment: Unlike temporary signage, monument signs are built to last. Made from durable materials, they can withstand even the harshest weather conditions, ensuring that your investment will continue to yield results for years to come.
Contact ATM Marketing Solutions Today
If you're ready to make a lasting impression with a custom monument sign in Atlanta, GA, look no further than ATM Marketing Solutions. Our team of experts is passionate about helping businesses like yours succeed by providing high-quality signage solutions that captivate audiences and drive results. Contact us today to discuss your monument sign needs and get started on creating a standout sign that elevates your brand presence.

ATM Marketing Solutions

123 Main Street Atlanta, GA 12345 USA Phone: 555-123-4567 Email: [email protected]