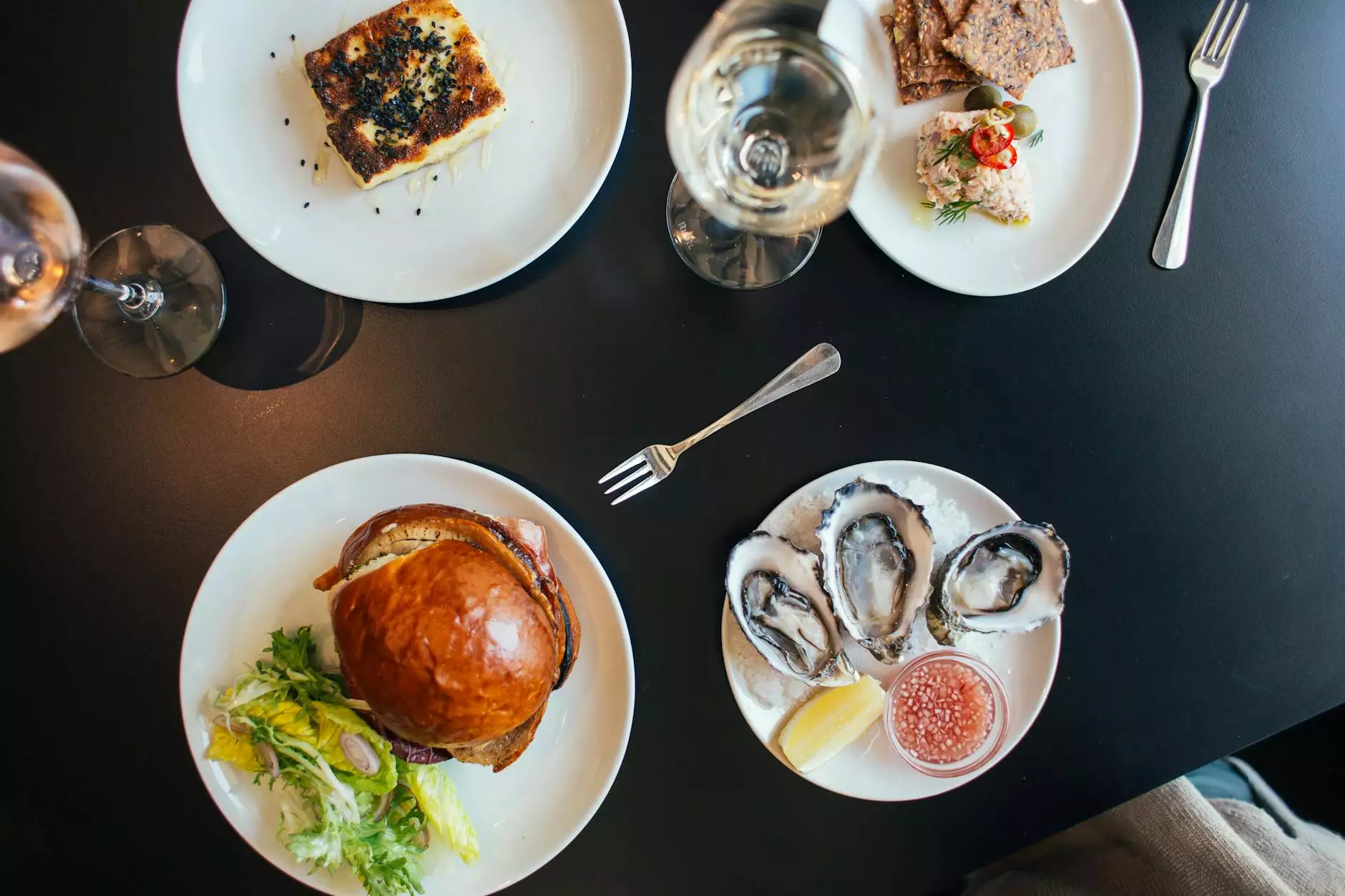 Welcome to the world of Poppy Seed - CMC, an innovative website development project by ATM Marketing Solutions. As a leading player in the business and consumer services industry, ATM Marketing Solutions recognizes the importance of a strong online presence and understands the need for top-notch website development solutions.
Unleash the Power of Poppy Seed
When it comes to website development, Poppy Seed is a game-changer. With our expertise and experience, we aim to revolutionize the way businesses approach their online presence. Our comprehensive range of services encompasses every aspect of website development, ensuring that your business stands out from the competition and attracts the attention it deserves.
The Perfect Blend of Creativity and Functionality
At Poppy Seed, we believe that a visually stunning website is just the beginning. Our team of skilled designers and developers work tirelessly to create websites that not only captivate your audience but also deliver exceptional functionality. We understand that a website needs to be more than just visually appealing; it must be user-friendly, responsive, and optimized for search engines.
Through careful analysis and strategic planning, we customize every element of your website to suit your business goals and target audience. Our innovative approach ensures that your website not only meets industry standards but also exceeds expectations.
Unparalleled Expertise in the Business and Consumer Services Industry
With years of experience in the business and consumer services industry, we have a deep understanding of the unique challenges and opportunities that businesses face. Our team's expertise extends beyond website development, allowing us to provide valuable insights and recommendations to enhance your overall online presence.
From crafting compelling content that resonates with your target audience to implementing effective SEO strategies, our multi-disciplinary team has the skills and knowledge to optimize your website's performance and drive meaningful results.
Comprehensive Range of Services
Poppy Seed offers a wide range of services tailored to suit your specific needs. Whether you require a brand new website, a website redesign, or ongoing website maintenance, our team will work closely with you to deliver exceptional results.
Website Design and Development: Our team of expert designers and developers will create a visually stunning and functional website that reflects your brand identity and engages your target audience.
Responsive Web Design: With the increasing use of mobile devices, it is essential that your website is fully optimized for all screen sizes. We ensure that your website looks great and performs seamlessly across all devices.
Search Engine Optimization: Boost your online visibility and attract organic traffic with our comprehensive SEO strategies. We utilize keyword research, on-page optimization, link building, and other proven techniques to improve your search engine rankings.
Content Creation: Our talented team of copywriters creates compelling, keyword-rich content that engages your audience and drives conversions. We develop informative blog posts, enticing product descriptions, persuasive landing pages, and more.
Website Maintenance and Support: Keeping your website up-to-date and secure is crucial. We offer ongoing maintenance and support services to ensure that your website runs smoothly and remains protected against potential threats.
Stay Ahead of the Competition
In the highly competitive business and consumer services industry, having a strong online presence is essential for sustained growth. With Poppy Seed - CMC by ATM Marketing Solutions, you can take your online presence to new heights and surpass your competitors.
Don't miss the opportunity to elevate your business with our cutting-edge website development solutions. Contact us today to discuss how Poppy Seed can revolutionize your online presence and drive growth for your business in the digital age.