How To Create Business to Business Buyer Personas
Nov 17, 2020
Branding Agency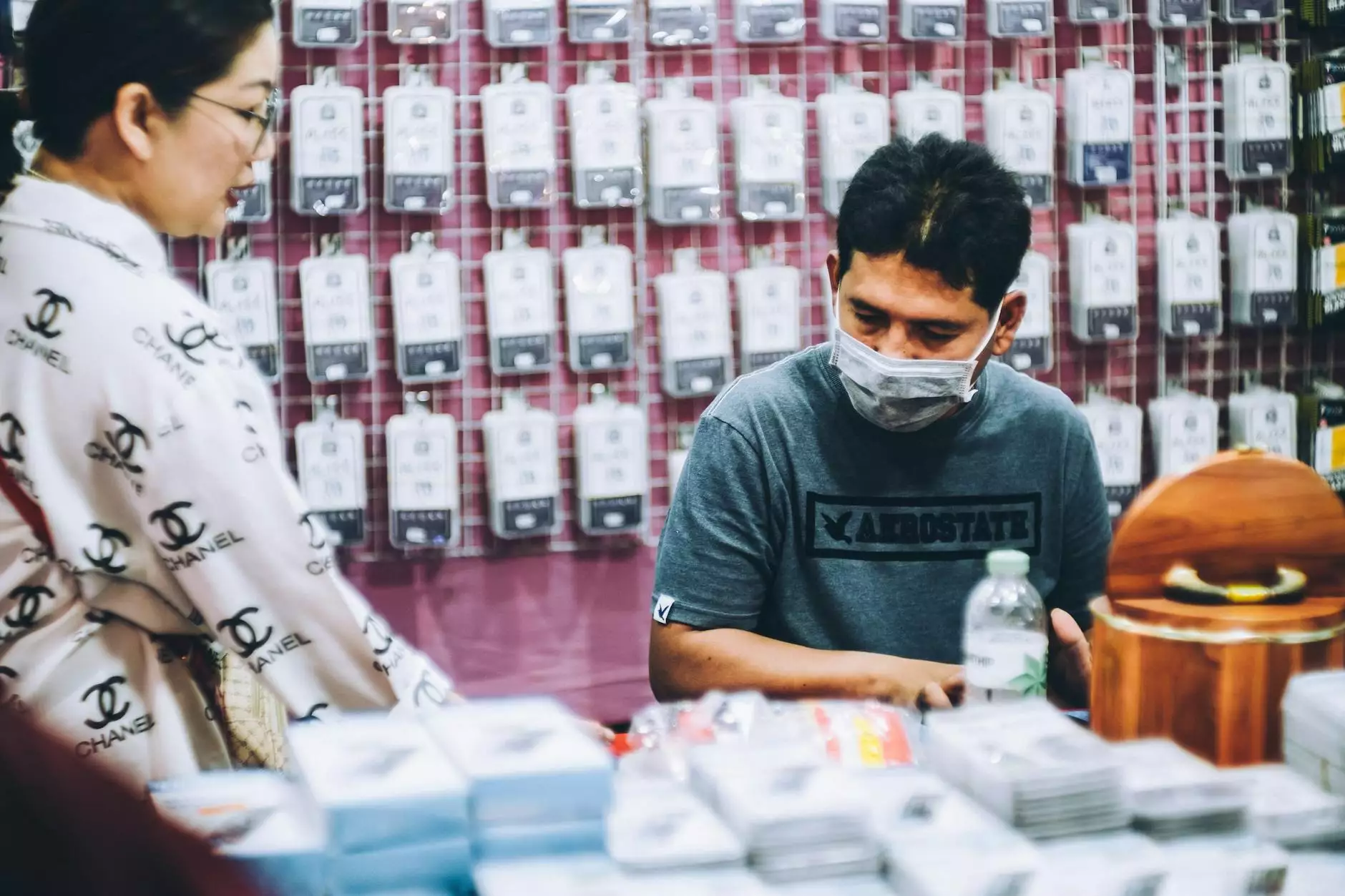 Why Are Business to Business Buyer Personas Important?
Creating business to business (B2B) buyer personas is essential for any website development business like ATM Marketing Solutions. Buyer personas are fictional representations of your ideal customers, based on data and information about your target audience. These personas play a crucial role in understanding the needs, goals, challenges, and preferences of your potential clients.
By developing accurate and detailed B2B buyer personas, you gain valuable insights that can help you shape and refine your marketing strategies. Here at ATM Marketing Solutions, we understand the significance of crafting effective buyer personas in the realm of website development and online promotion.
Identifying Your Target Audience
Before diving into creating B2B buyer personas, it's important to identify your target audience. As a website development business serving the business and consumer services industry, ATM Marketing Solutions aims to connect with businesses seeking professional website development services.
Our target audience includes:
Small Businesses: Startups and small businesses that are looking to establish a strong online presence and attract potential customers.
Medium-Sized Enterprises: Companies that have grown beyond the startup phase and need to upgrade their existing websites to keep up with their expanding operations.
Corporations: Large corporations that require advanced website development solutions to support their complex business processes.
Understanding your target audience is the foundation for creating effective B2B buyer personas. With a clear understanding of your audience's needs and pain points, you can provide tailored solutions through your website development services.
Crafting Effective B2B Buyer Personas
Now that we have defined our target audience, it's time to create compelling B2B buyer personas. Follow these steps to craft personas that will help you excel in the competitive market:
Step 1: Conduct Research
Thorough research is key to developing accurate and comprehensive B2B buyer personas. Here at ATM Marketing Solutions, we invest time and effort into understanding our target audience through various research methods, including:
Market surveys
Interviews with existing clients
Analysis of industry trends
Competitor analysis
By combining qualitative and quantitative data, we gather crucial insights that will shape our buyer personas and ensure they are based on credible information.
Step 2: Identify Demographic Details
Demographic details provide a foundation for understanding your target audience. Consider the following demographics when creating your B2B buyer personas:
Company size
Industry
Geographic location
Job title and responsibilities
By segmenting your target audience based on these demographics, you can create personas that encompass the different types of businesses you serve and their unique requirements.
Step 3: Explore Pain Points and Challenges
Identifying the pain points and challenges faced by your target audience allows you to position your website development services as solutions to their problems. Here are some key questions to help uncover pain points:
What are the common challenges faced by businesses in your target industry?
How can your website development services address these challenges?
What additional features or functionalities can benefit your target audience?
Answering these questions will help you understand the pain points and challenges your buyer personas are likely to encounter, allowing you to tailor your marketing messages accordingly.
Step 4: Identify Goals and Objectives
Understanding the goals and objectives of your target audience helps you align your website development services with their desired outcomes. Consider the following when identifying goals:
What are the main business goals of your target audience?
How can your website development services contribute to achieving these goals?
Are there any specific KPIs or metrics your target audience uses to measure success?
By aligning your services to their goals, you position yourself as a valuable partner in their journey towards success.
Step 5: Determine Preferred Communication Channels
Understanding your audience's preferred communication channels allows you to reach them more effectively. Consider the following channels when creating your B2B buyer personas:
Email
Phone
Social media
Industry-specific platforms
By utilizing the communication channels your buyer personas prefer, you can connect with them directly and provide relevant information about your website development services.
Step 6: Create Persona Profiles
After collecting all the necessary information, it's time to create detailed persona profiles. Give each persona a name to make them more relatable and memorable. Here's an example of a persona profile:
Persona Name: Marketing Manager Mary
Demographics: Medium-sized company in the technology industry, based in New York. Marketing manager responsible for driving lead generation.
Pain Points: High bounce rates on their website, lack of mobile responsiveness, outdated design.
Goals and Objectives: Increase website traffic, improve user experience, generate more leads through the website.
Preferred Communication Channel: Email and social media.
By creating comprehensive persona profiles like this, ATM Marketing Solutions ensures that our website development strategies are aligned with the needs and preferences of our target audience.
Implementing B2B Buyer Personas in Your Website Development
Once you have created your B2B buyer personas, it's time to implement them into your website development process. Consider the following strategies:
1. Tailor your website content:
Use the insights gained from your buyer personas to customize your website content. Address their pain points, highlight the benefits your services offer, and showcase relevant case studies or success stories.
2. Optimize user experience:
Ensure your website provides an intuitive and user-friendly experience. Cater to the preferences of your buyer personas by optimizing your site's navigation, responsive design, and overall visual appeal.
3. Create targeted landing pages:
Develop landing pages that specifically target each buyer persona. Customize the messaging, features, and benefits highlighted on these pages to resonate with their unique needs and preferences.
4. Personalize your marketing efforts:
Use marketing automation tools to personalize your communications with leads and existing clients. By leveraging the insights from your buyer personas, you can send targeted emails, tailored offers, and relevant content to nurture leads and build relationships.
5. Continuously analyze and refine:
Regularly review and analyze the effectiveness of your buyer personas. Use website analytics and customer feedback to identify areas for improvement and optimize your strategies accordingly.
Conclusion
In conclusion, creating effective business to business buyer personas is crucial for any website development business like ATM Marketing Solutions. By understanding your target audience and crafting detailed buyer personas, you can tailor your website development services to meet their specific needs and preferences.
Remember to conduct thorough research, identify demographic details, explore pain points and challenges, consider goals and objectives, determine preferred communication channels, and create detailed persona profiles. Implement your buyer personas by tailoring website content, optimizing user experience, creating targeted landing pages, personalizing marketing efforts, and continuously analyzing and refining your strategies.
With these strategies in place, your website development business can stand out among competitors and attract high-quality leads who resonate with your buyer personas. At ATM Marketing Solutions, we are dedicated to helping you succeed in your online endeavors.