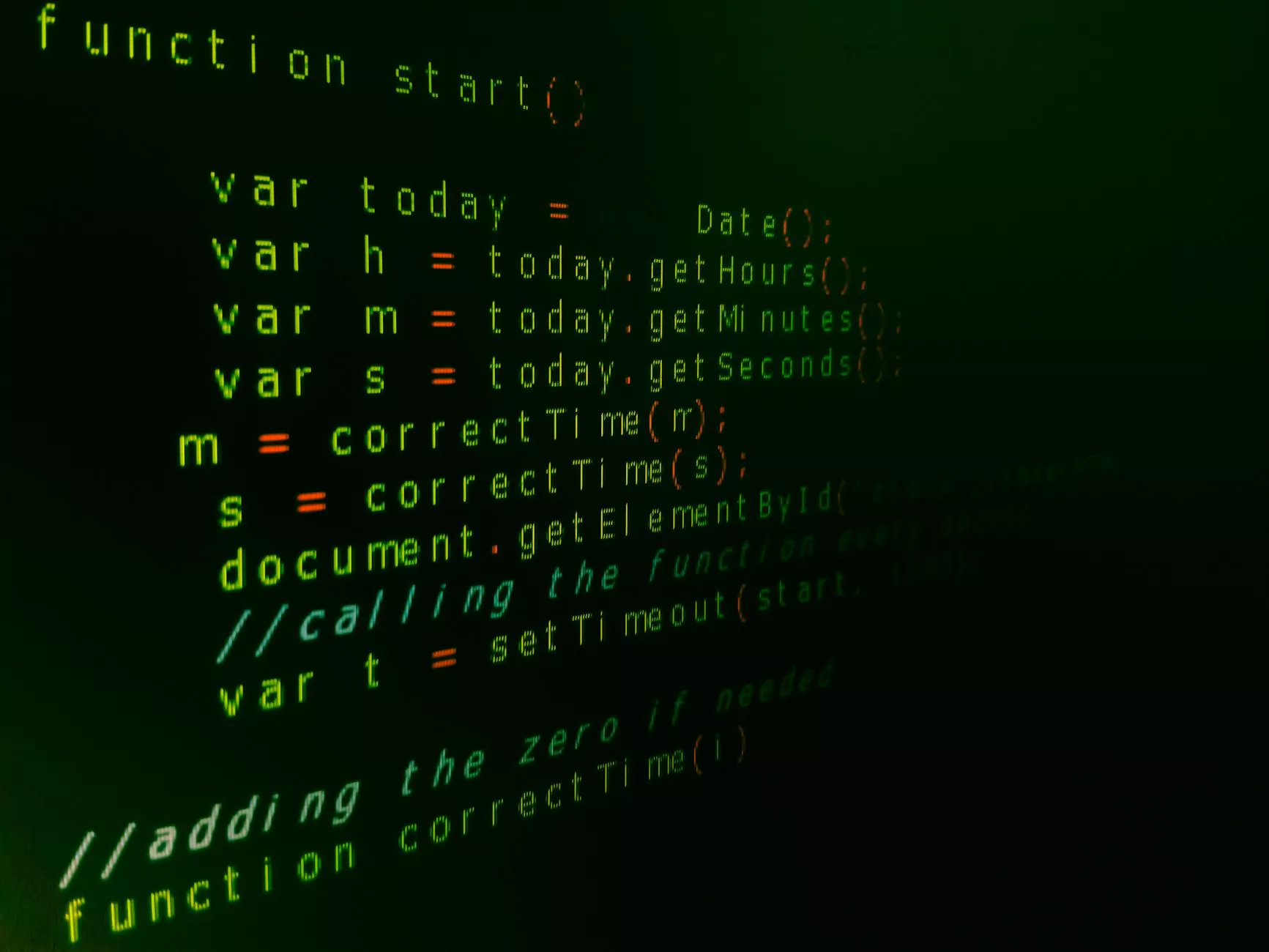 Transforming Your Online Presence
Welcome to Iotum, the leading website development service offered by ATM Marketing Solutions. In today's digital world, having a strong online presence is crucial for businesses and consumer services.
With Iotum, we aim to provide comprehensive website development solutions that help our clients stand out from the competition, attract more visitors, and drive success in the online market.
Expertise in Business and Consumer Services
At ATM Marketing Solutions, we specialize in offering top-notch website development services in the business and consumer services sector. We understand the unique needs and challenges faced by businesses in this industry, and our team of experts is dedicated to crafting tailor-made solutions that cater to your specific requirements.
Why Choose Iotum?
When choosing a website development service, it's essential to partner with a company that understands the dynamics of your industry. Here's why Iotum stands out:
1. Professional Website Design
The design of your website is crucial in creating a positive first impression. Our talented designers will work closely with you to create a visually stunning and user-friendly website that reflects your brand identity and captivates your target audience.
2. Responsive and Mobile-Friendly
In today's mobile-driven world, it's essential that your website is fully responsive and optimized for mobile devices. At Iotum, we ensure that your website adapts seamlessly to different screen sizes, providing an excellent user experience across all devices.
3. User-Centric Navigation
Effective website navigation is key to keeping your visitors engaged and guiding them towards desired actions. Our team will meticulously plan and implement a user-centric navigation structure that ensures easy access to all the important sections of your website.
4. Content that Converts
Compelling and engaging content is paramount in driving conversions and encouraging visitors to take action. Our copywriters are skilled in crafting persuasive content that resonates with your target audience, communicates your value proposition effectively, and compels users to engage further with your business.
5. Search Engine Optimization (SEO)
We understand the importance of visibility in search engine results. With our extensive knowledge of SEO best practices, we optimize your website to improve its ranking on search engines, thus driving organic traffic and increasing your chances of getting discovered by potential customers.
6. Integration of Marketing Tools
To ensure efficient marketing and analytical tracking, we seamlessly integrate various marketing tools and analytics platforms with your website. This allows you to monitor key metrics, gather valuable insights, and refine your digital marketing strategies for optimal results.
Our Approach
At Iotum, we follow a structured approach to ensure the success of your website development project:
Discovery Phase: Our team conducts in-depth research and analysis to understand your business, target audience, and competitors. This forms the foundation for creating a solid development strategy.
Design Phase: We collaborate with you to create a visually stunning and user-friendly design that aligns with your brand identity and business goals. Our iterative design process ensures that you are involved at every step, and your feedback is incorporated effectively.
Development Phase: Our proficient developers bring the design to life using the latest technologies and development frameworks. We ensure that your website is optimized for performance, security, and scalability.
Testing Phase: Rigorous testing is carried out to ensure that your website functions flawlessly across different devices and browsers. We also conduct user testing to gather feedback and make necessary improvements.
Launch and Optimization: Once your website is ready, we deploy it on your chosen hosting platform and take care of all technical aspects. We also offer post-launch support to address any issues and assist you in optimizing your website for maximum impact.
Take Your Business to the Next Level with Iotum
In the highly competitive business and consumer services industry, having a professionally designed and strategically optimized website is a game-changer. With Iotum, the website development service provided by ATM Marketing Solutions, you can establish a strong online presence, reach a wider audience, and boost your business growth.
Contact our team today to discuss your website development needs and embark on a journey towards digital success!